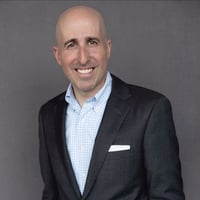 An Update from CEO, Kris Ahrend
February 2021
February has been a very busy month for The MLC team! I'm sure many have you have already heard the big news – The MLC received more than $424 million in accrued historical unmatched royalties from 20 digital service providers (DSPs). The transfer of these monies – the first set of payments The MLC has received on behalf of rightsholders – represents an important milestone envisioned in the landmark Music Modernization Act.
The MLC also received a staggering amount of data related to the unmatched royalties these DSPs transferred – more than 1,800 files containing in excess of 1.3 terabytes of data and nine billion lines of data. The delivery of this data was the culmination of a months-long effort on the part of The MLC to develop and communicate the technical specifications DSPs needed to use when delivering it. DSPs now have until June of this year to deliver to The MLC the rest of the data they are required to deliver under the regulations issued by The U.S. Copyright Offices in connection with their transfers of unmatched royalties.
Over the coming months, while we await the delivery of the remaining data, The MLC will begin reviewing the data we have received and then ingesting it into our internal systems, where we can analyze it further and begin the process of matching it with the musical works data in our database. All of this will pave the way for us to begin making the data available for our Members to review and claim later this year.
In the meantime, we will continue to ramp up our marketing and outreach efforts and encourage rightsholders who have not yet joined The MLC to (1) become Members of The MLC, (2) check their data in our database and correct any errors they find and (3) register any new or missing works that have not yet been registered. Becoming a Member and checking your data is the best thing you can do now to ensure you receive your share of the historical unmatched royalties we have received.
So, if you are a music publisher, administrator or self-administered songwriter and you have not yet become a Member of The MLC, please consider doing so today! And if you know of others who have not yet become Members, please encourage them to do so – and Connect to Collect!
All my best,